We all know knowledge is power. However, the knowledge has to have an impact on the person seeking the power. Reading is at the forefront of impacting knowledge. For some kids, though, it may feel tedious and boring.Here are ways that both educators and parents can use to nurture the culture of reading while teaching skills for using different teaching and learning media.
Set an example
A lot of learning for children occurs through imitation. If you are to encourage children to read, you must be a consistent reader. Read to learn, for pleasure and to connect with others. Young children will copy this behavior.
Share stories of what you read with children
Tell your kids, their friends and relatives what you have been reading. Make it sound intriguing and exciting. Let them know that you can't wait to read more from the point you left. Encourage them to read and share their stories at the next meeting. You will be amazed how each will have a story to tell from what they have read.
Enable students to socialize around reading
Set up reading book clubs and literature circles. Encourage children to interact with each other as they read. You could be reading the same book and then critiquing the stories in there amongst yourselves. Encourage each of the members of the group to give their opinions on the stories they have read. This enhances comprehension and makes reading fun.
Organize a reading event
The reading event could be something like Read-a-Thon or plays based on a certain book. Enacting a book provides a deeper understanding of the content and even motivates those who have not read the book to read it. A book reading event could be a simple luncheon where refreshments are offered, and parents invited to watch the kids show off their reading skills.  Children can also perform plays in parents meetings, during school events, in the church or any other events around the community. The more they act, the more they embrace the culture of reading and stick to it.
Avail information technology devices and teach children how to use them
The skill in learning to use technological devices is learned by practice. This means that you must ensure that kids have access to laptops, tablets and any other device of interest. Teach them how to use the devices with an emphasis on taking care of the devices navigation and how to use the various features in the devices to read.
Ensure that you teach age-specific device material to the kids so that they do not have a hard time trying to grasp what you are saying.
Start by sending them reading materials and guiding each how to retrieve, read and make notes where possible. Encourage them to keep practicing and reading on their own. They can then share what they have learned in the reading groups or the class at large.
Take a field trip
Field trips make reading an exciting social activity. You could visit a local bookstore or a nearby university library. Allow children to touch thousands of books around them. Parents can also take their children to the nearby bookstores for some adventure. Collaboration between parents and educators can make the whole experience successful.
 Read to children bedtime stories
This is an old activity that most parents, as well as teachers, experienced when they were young. Bedtime stories are a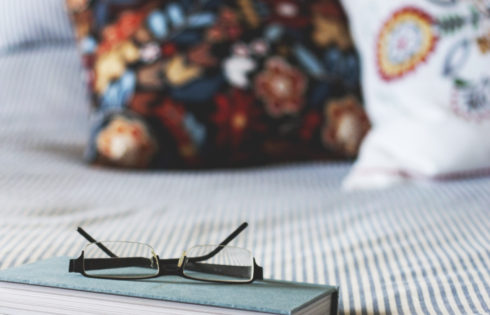 great motivator for children to read. Before putting your kids to bed, read to them one of their favorite storybooks.Encourage them to read the story the next day. After reading the book for some time, ask one of the kids to read a story as you listen. It will be fun, and kids will get the comprehension skills they need.
Avoid using force and threats to make children read. They will hate the reading experience, and the goal for which you need them to know will not be accomplished.
If you would like to grow sharp minds, teach their young minds to read widely. Reading opens up their thinking and helps them in self-expression. Take time too to read. Books have so much wealth that young children need in life.
---
EdHero provides you an opportunity to collaborate to create rich lessons, units and courses; earn professional development certificates and sell your materials through your own store. Explore the marketplace, team up with teachers across the globe, advance your teaching skills, change kids' lives and earn extra money – all in one place!
The Pre-launch excitement that we were eager to present to all the teachers and home-school parents is finally here. Join the group of first 100 Educational Material Authors today and receives all our Pre-Launch benefits. Reserve your spot in the first 100 today. You'll be glad you did!
If you found this article valuable, please like, share, and tweet it so that others can benefit from it too. Thanks!