The twenty-first century requires an input of technology in all the possible aspects of our life.  In this respect, language teaching assumes the incorporation of technologies in the learning process.
It has been proved by the researchers that technology enhanced learning boosts motivation and brings 'fresh air' into the classroom.  Gone are the days when students would sit in the classrooms listening only to teacher's talk and writing down only those things that the teacher finds important or necessary for learning. Nowadays, when the cloud is full of educational resources and lots of fun ways of engaging oneself, students expect novel and fun ways of studying languages. Thus, technology serves as the first aid to attract students' attention on language learning. Undoubtedly, there are various types of technologies that are intended to develop listening, speaking, reading and writing skills.
This article will focus on one of the most effective and engaging technologies that can be used to improve students' writing skills.  The technology is called blogging.
So, how does blogging help teachers to enhance writing skills?
First of all, after conventional paper and pencil writing blogging appears to be a novel phenomenon in students' writing experience. In other words, this is a way to provoke interest towards writing among your students. Imagine instead of saying 'take out papers to write something' you tell students' today we are going to do blogging…'.
It sounds challenging, doesn't it? This is how the teacher brings 'fresh air' into students' standard learning reality.
When you get students' attention and interest towards writing then it is the right time to assign your writing tasks to be done through blogging. The teacher can provide feedback either by commenting under the written piece in blogs or privately based on students' needs and preferences.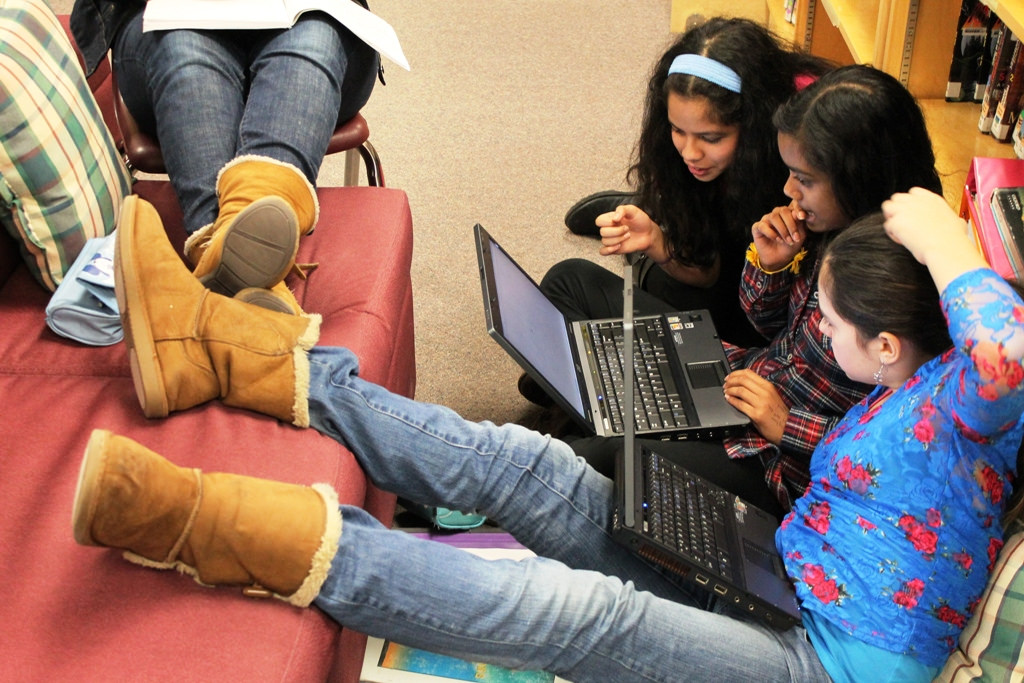 Since blogging is an open area for other readers some feedback can be given by their classmates. It is a good idea to assign students to comment on each other's writings in the blogs. In this way, students not only produce writing but also read and assess their peers.
Peer assessment and the idea that anybody is able to read what you have written is likely to contribute to the improvement of writing. For instance, the idea that whatever you write is open to your peers and to the public, in general, is likely to make you more attentive and organized in your writings.
This can influence spelling, grammar and overall structure of the writing. Furthermore, by assigning students to assess each other teacher initiates the creation of a community. For example, students comment on each other's blogs then they go to school and they might discuss it or share some ideas together.
And More
When writing in their own blogs students have an opportunity to re-read their previous writings in order to improve the ones to be written for their future assignments.  Besides, having all their written pieces at hand when logging into the blog helps students and their parents (in case of children) keep track of how fast or at what pace their writing develops.
It goes without saying that the main idea of blogging is to help students improve their writing skills. However, from the point of view of teaching, it also develops autonomy.
Students are free to design their blogs, to organize their tasks in the way they find it interesting or captivating. They get the freedom to share their blogs on various social networks thus gaining the audience for their written ideas.
In other words, they create their own writing platform which gives them a lot of room for creativity and promotion.
In a nutshell, technology may have a valuable role in language learning. In this respect, blogging may serve as a wonderful tool to take your students' writing to a higher level providing them with autonomy and the opportunity to create.