What's with all the fuss around entrepreneurship nowadays? Does everyone want to become a boss and have their own thing?
Being an entrepreneur is more than owning a business, it's about being proactive and creative in solving problems regardless of their nature.
Entrepreneurial mindset defines how we choose to impact the world.
We as educators have the power to influence and inspire the young generation. We are role models, guides and are directly involved in shaping the future of the world. Knowing all this and more, I believe that being proactive and creative in problem solving is something all of us need to do in order to support and contribute to the progress of humankind.
"An entrepreneurial mindset is a critical mix of success-oriented attitudes of initiative, intelligent risk-taking, collaboration, and opportunity recognition." (Aspen Youth Entrepreneurship Strategy Group, 2008)
An Inspiration
Stephen Ritz is a South Bronx's teacher who militates that his students should have a local impact instead of massively leaving their community. He is helping them become entrepreneurs so that they can make this world a better place for others. Ritz uses fresh vegetable growing as a strategy in order to create an extraordinary learning environment for his students and also helps them earn extra pocket money. They featured the first indoor edible classroom in NYC Department Of Education, producing healthy meals for 450 students while training the youngest nationally certified workforce in America. They are no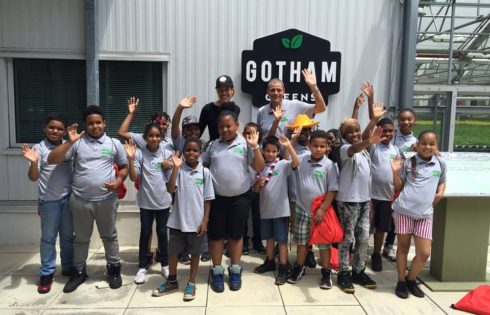 w planning to install over 100 gardens in NYC and countless across America and around the globe. Read more at http://www.stephenritz.com
This is just one example of how the world's current necessities can be transformed into life changing opportunities. Seeing each threat as an opportunity is something a good entrepreneur often does. Knowing that we teachers are surrounded by so many problems and threats, imagine how many opportunities we can then take!
If you lack the knowledge, but you have the will to understand how a teacher can be more like an entrepreneur, check the following four resources below for inspiration and use:

This simple but very practical tool helps individuals and enterprises define the value they want to provide and that too in a more entrepreneurial way, using a four-phase methodology: Draw-Reflect-Revise-Act.
Maybe you could find how to earn more money and have better results with your students by just reflecting on these simple items!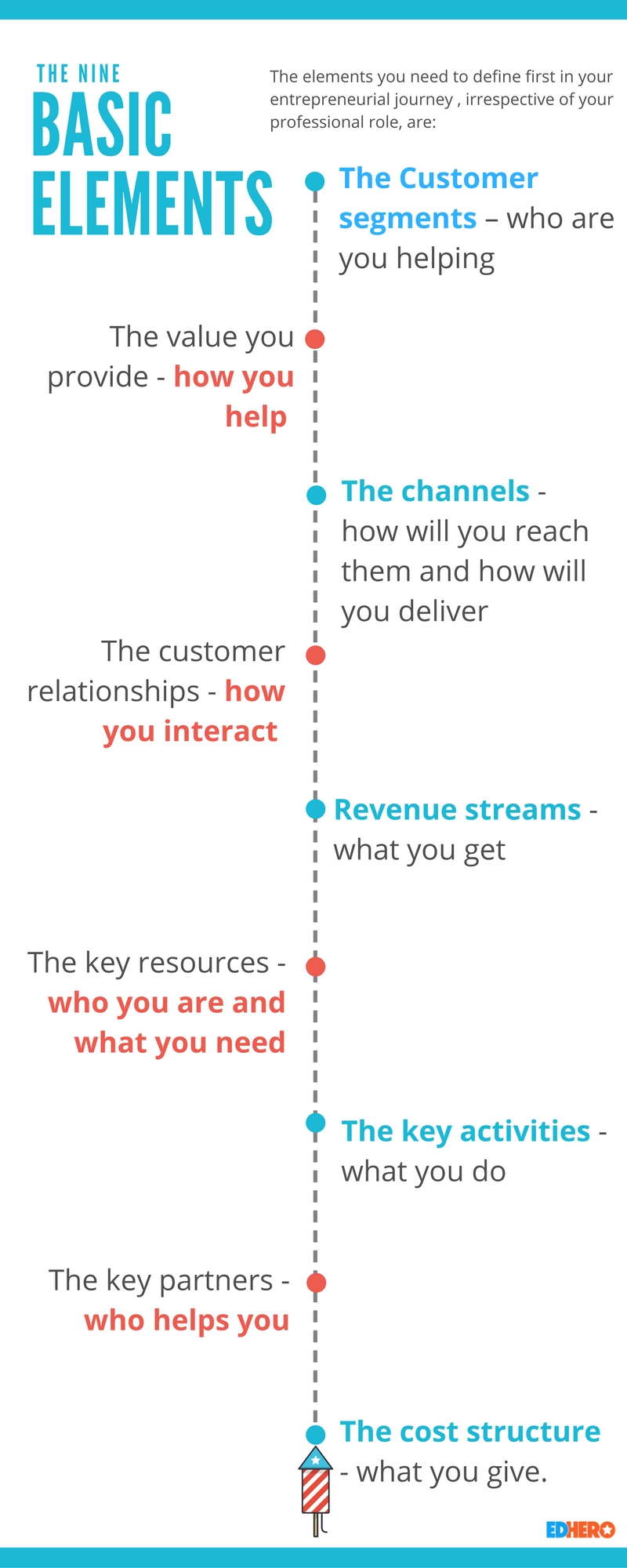 This is a creative process that helps you design meaningful solutions in the classroom, at your school, and in your community. The toolkit provides you with instructions to explore Design Thinking methodology and help you innovate and solve difficult problems especially when you have limited resources available. And we all know that teachers are very familiar with this context.
#3 Let's raise kids to be entrepreneurs (TED Talk)
This talk given by the Canadian entrepreneur Cameron Herold, also known as a global business growth guru, is focused on how parenting and education helps future entrepreneurs flourish — as kids and as adults. Cameron is making his point by stating that we have an obligation as parents and a society to start teaching our kids to fish instead of giving them the fish. It is an inspiring pledge to offer kids a space to learn entrepreneurship from early ages instead of imposing a profession that they might not choose later in life. I highly recommend watching this short video for more inspiration and ideas.
How we view ourselves and the world around us impacts our ability to dream and achieve. In today's innovation economy—with needs and opportunities evolving faster and more fluidly than ever before—our youth need a mindset that equips them to recognize opportunity, take initiative, and innovate in the face of challenges. The Network for Teaching Entrepreneurship (NFTE) offers access to a wide set of resources for teachers willing to teach entrepreneurship to their students. It also promotes the idea of cultivating the broad entrepreneurial mindset among the disadvantaged youth as a way to overcome their condition.
WHAT? / SO WHAT? / NOW WHAT?
A teacher with an entrepreneurial mindset has an opportunity to inspire our younger generation to build a better world. Aside from the resources above that speak about this subject, I urge you to search for answers for the following questions and see where you stand as an entrepreneurial-minded teacher:



---
EdHero provides you an opportunity to collaborate to create rich lessons, units and courses; earn professional development certificates and sell your materials through your own store. Explore the marketplace, team up with teachers across the globe, advance your teaching skills, change kids' lives and earn extra money – all in one place!
The Pre-launch excitement that we were eager to present to all the teachers and home-school parents is finally here. Join the group of first 100 Educational Material Authors today and receives all our Pre-Launch benefits. Reserve your spot in the first 100 today. You'll be glad you did!