It takes a wise man to learn from his mistakes, but an even wiser man to learn from others. (Zen proverb)

(Photo source: http://www.dokeos.com/)
We all learn from others
When you are a teacher, you, as all the others, usually expect to give the answers and less often to question others and learn from them. It might not be your way of thinking, but at least it's a reality of our profession – we are more givers than takers when it comes to learning.
But, it's a fact that we also need to continuously learn – finding out about a new tool for managing and developing your curriculum or just exploring the way towards your work-life balance.
The fact that we as society became able to transfer knowledge between individuals, and also across generations, cultures and continents, helped individuals and humanity progress.
It all started with one to one interactions. The mother taught her child how to feed, to protect oneself from danger or to make friends and fit within a tribe; the father taught his children how to hunt and fight with enemies. Observation is our major way of learning. As Albert Bandura put it, "most human behavior is learned observationally through modeling", people learn through observing others' behavior, attitudes, and outcomes of those behaviors. He called that the social learning theory (Bandura, 1977).
But, as Reed et al (2010) later added, to be considered social learning a process must satisfy the following three elements –
Ability to change an individual's understanding,

Should be produced within social interactions,

Expands the individual's social units (and communities of practice) knowledge.
Being involved in a highly active (1-on-1 or group level) interaction or a less active one (observation), one's learning expands when put in a social environment that creates a space for exploring and discovering new knowledge, challenging previous assumptions or raising new questions to be answered further.
How I've learned to learn with and from others
Based on my 14 years of teaching, training, and self-directed learning experience, and also inspired by The Self-Directed Learning Handbook of Maurices Gibbons (2002), I came up with the following learning methods that could be used for social learning by any learner teacher. I've tried to list them from the least to the most engaging social interaction. Hope that helps!
This post will cover the first 6 learning methods which will be followed by another post next week which will cover the remaining six.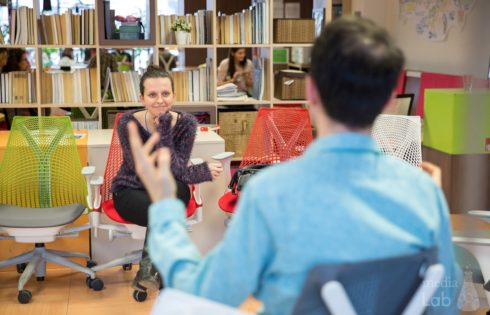 #1 Learn by observing purposely
It's common for a teacher student to assist to classes of senior teachers and take notes while observing the teaching process. But what I've learned from my experience is that if you are not selecting one or two elements that are of your most interest, this process could be very inefficient. For example, if I am focused on learning how to engage students in my classes, I will set my mind to assist to at least five sessions facilitated by peers and observe their techniques or other elements that are making an important difference in engaging learners (that would be specific body language, questioning technique, joke making or any other impactful element for capturing and maintaining attention).
#2 Learn by working or studying with a mentor.
Many initial teacher's training programs include mentorship as a compulsory stage in a teacher's career. But this doesn't always pay off as it should. Although, there can be many reasons of it not working out like having a very busy mentor who doesn't give enough time because of his or her overloaded scheduled, but the mentee's mindset matters the most. If you are considering yourself the master of your own learning process and see the mentor just as a resource, you will then imagine meaningful experiences for yourself for which he or she can be of help.
#3 Learn by attending conferences and events.
These might be rich learning experiences where you can not only meet and exchange ideas with peers but can also find new inspiring knowledge in your field of interest. It is also a motivating environment for you to learn more and become a better professional. Tip : depending on your career and confidence levels, you can decide whether to be more of a silent observer or a conversation starter.
#4 Learn from traveling — go to new places, meet new people, engage in new activities.
This could be a more formal and organized learning experience, such as a study visit meant to facilitate exchange of practices between schools or education systems, but also it can be a do-it-yourself experience all the way. You can now easily choose to go to Indonesia, for example, and volunteer as an English teacher and learn about other culture to enrich your understanding about people and humanity.
#5 Learn by immersing yourself in a professional community
When I decided to learn about neuroscience, the first thing I did was to search for the professional communities in my country and participate in events and activities in order to acquire more knowledge and information about this field which is completely new to me. I learnt about the language, habits, mindset, preoccupations from the most relevant players and theories in this context. You will be able to expand your professional circle by meeting educators from all different levels of their career, with different styles of teaching ultimately helping you become a better professional. So, I believe this could be a good eye opener and guide for early or wannabe educators.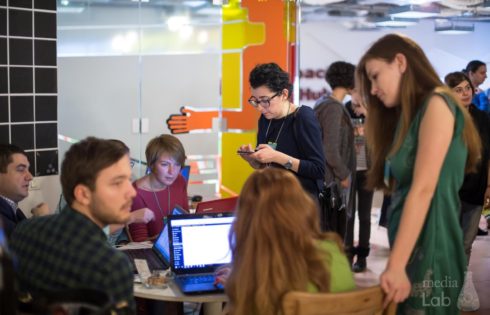 #6 Learn by seeking feedback from others about your performance.
Feedback is a gift from others. It facilitates you becoming better. But this is a mindset I've gained on the go. Usually, we avoid asking for feedback because we are afraid to be critiqued or not to be liked by others. Therefore, we tend to avoid finding out what others have to say about our performance or consider their opinions as wrong or shallow. This, I believe, is a major loss for our continuous learning process. We all get better every day and feedback only makes the process smoother. Knowingly or unknowingly, we use this feedback process in our lives from the day we are born but those who use it knowingly grow at a much faster rate.
What / So What / Now What?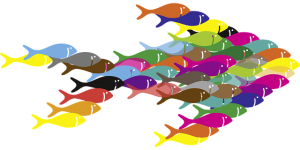 As you could see, social learning is not just about the about the individual but is also about the community, and society. We, as educators, are therefore responsible for promoting this to our students and be one such example. I will continue with the post next week and will share the remaining 6 learning methods with you.
In the end, I'm leaving you with these reflection questions, hoping to enhance the conversation about social learning in the teaching profession:



---
EdHero provides you an opportunity to collaborate to create rich lessons, units and courses; earn professional development certificates and sell your materials through your own store. Explore the marketplace, team up with teachers across the globe, advance your teaching skills, change kids' lives and earn extra money – all in one place!
The Pre-launch excitement that we were eager to present to all the teachers and home-school parents is finally here. Join the group of first 100 Educational Material Authors today and receives all our Pre-Launch benefits. Reserve your spot in the first 100 today. You'll be glad you did!